formapura-concept is pure exercise of style.
"I yearn always to produce objects that create feelings of harmony through balanced and elegant forms, often sinuous. I think the greatest emotions are elicited by a contrast between fullness and emptiness, shadow and light." Serena Fortin






"Strong of my Italian origin, I am aware of the responsibility that this entails
because the "Made in Italy" brand has always been an added value coveted and wanted.
This is why I want to offer a quality product that despite being entirely handmade,
can be recognized for the attention to detail and the aesthetic values ​​it expresses." Serena Fortin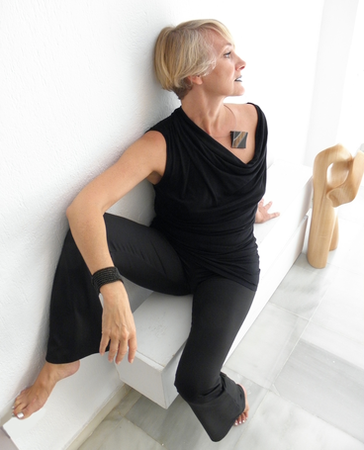 serena fortin

As a means of expression she mainly uses wood, a natural and noble material, that allows her multiple possibilities. The passion with which Serena designs, sculpts, carves and defines his works, in this world made of wood, it is also the reflection of an attitude to detail and accuracy. An idea of ​​beauty that cannot be in a hurry, nor be content with superficial appearances. A beauty that has distant roots... She currently works in the design and manufacture of sculptural lamps mainly using wood for the structure and system with LED technology for lighting thus creating those that can be proposed and considered as prototypes to be reproduced on a large scale.
She also sculpts sculptures with abstract figures of different sizes, participating in group and individual exhibitions in Jerez de la Frontera and in the area of ​​the province of Càdiz; moreover she is dedicated to the design and creation of contemporary jewels, made by wood and other unpublished materials. BIO
Serena Fortin is open to collaborations with architects and interior designer.
---

formapura concept - Copyright 2022

web development - Silvio Trombin

---